About The Books
The Amazing Adventures of Abigail Andrews
We're excited to announce that the second editions are
available now.
Pirates Playground – (Vol. 1)
Abigail Andrews might seem like an ordinary grade three student, but her wild imagination takes her on crazy and dangerous adventures. Follow Abby as she discovers that she's the Holder of a powerful sword, which leads her on a quest to save a little boy in a world of deadly pirates! Being the chosen one makes her wanted by all, and only she, with the help of her trusty companion, can save James and the world! Will she be successful in this deadly trap, or will the pirates win?
 Join Abby on her quest to find James in challenging the pirates' feared leader, Captain SeaGilly!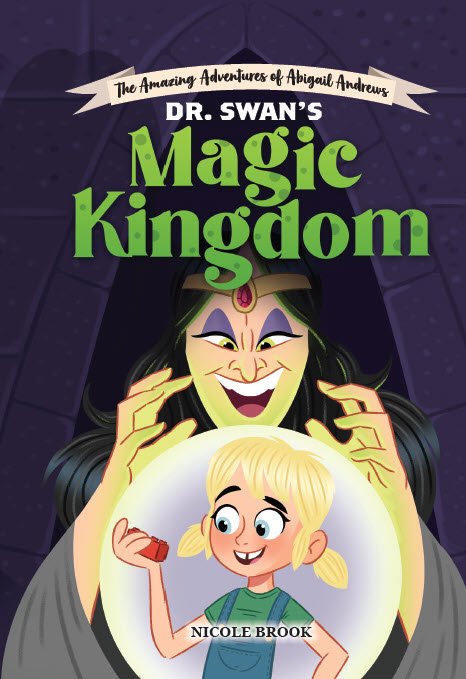 Dr. Swan's Magic Kingdom – (Vol. 2)
This new book series by Nicole Brook invites readers into the world of Abigail Andrews, a third grader who's imagination sends her on amazing adventures! Just when Abigail Andrews thought fighting pirates was hard, she faces a much more powerful enemy on her second adventure. Abby, the magical princess of Swan Kingdom, must save her people from the powers of the Shadow Queen. Abby needs to learn how to harness the swans' magic quickly to protect her kingdom, since being pure of heart isn't enough to win! Who will rise above when good magic and black magic go head-to-head? This unique series offers novel studies too!
Pool of Secrets – (Vol. 3)
Abigail Andrews boards a toy ship that's named and made just for her! She is guided by her new friend Megan, the captain's daughter, Abby is taken on a special tour of the ship where she quickly finds out that Megan is holding onto her own secret. She is shocked when it puts her face-to-face with Pearl, an enchanting mermaid! Wonderment fills the ocean air as Abby and Megan find themselves on the merfolk's hidden island, but their excitement is short lived when they learn about the dangers that surround these mystical creatures. When a mysterious man called the Scavenger takes Pearl, Abby is sent on a dangerous rescue mission where she stumbles across more secrets. Will Abby be able to unravel these secrets in time to save her new friends? Follow along with Abby in her ocean adventure as she sets out to save the merfolk by searching for the truth behind her newest villain, the Scavenger!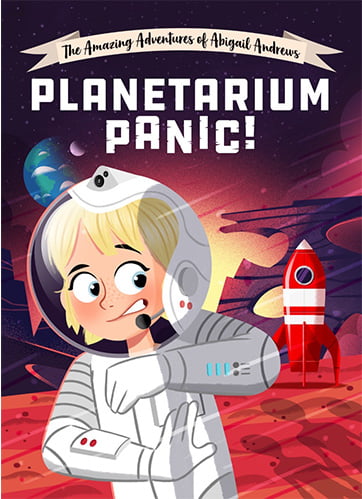 Planetarium Panic – (Vol. 4)
An ordinary trip to a planetarium's famous Star show is anything but, and Abigail Andrews finds herself on another adventure! Joining a unique space crew, Abby takes part in a simple exploration of Mars that turns into a suspenseful experience. With severe windstorms, system failures, and encounters from the unknown, Abby faces one challenge after another. As panic grows, Abby needs to help her team find out what is keeping her crew there and why.
Follow along as Abby desperately searches for clues on this mysterious red planet. Will Abby discover the planet's secrets by learning about its eerie residents? Will she find what she seeks in order to escape Mars on time? Blast into the fourth book of The Amazing Adventures of Abigail Andrews at warp speed to find out if Abby can work with her new friends to defy the odds again!
Thea Amazing Aventures of Abigail Andrews
Get All 3 Books & Pre-Order The 4th
Instantly Download The Study Guides and EBook For FREE
Books are now available at Amazon!